If you have a perpetual license of the Invivo Desktop application you can see who is using your desktop application and where they are using it via Invivo Workspace.
To see who is currently using the software navigate to either the 'My Products' tab or the 'Admin' page.
My Products tab Admin Products Page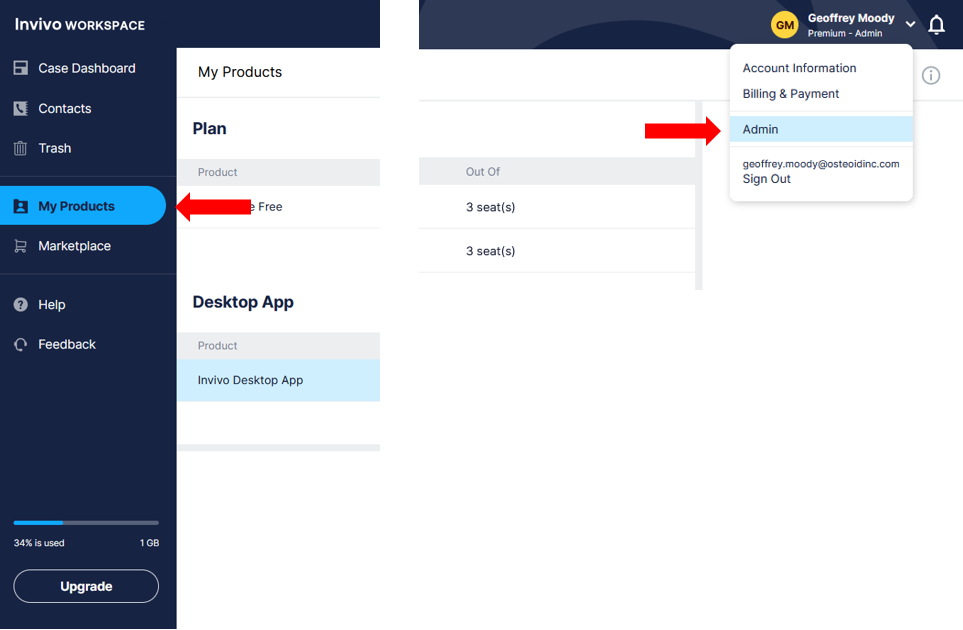 Select the correct product and then from the Information panel select 'Manage License'.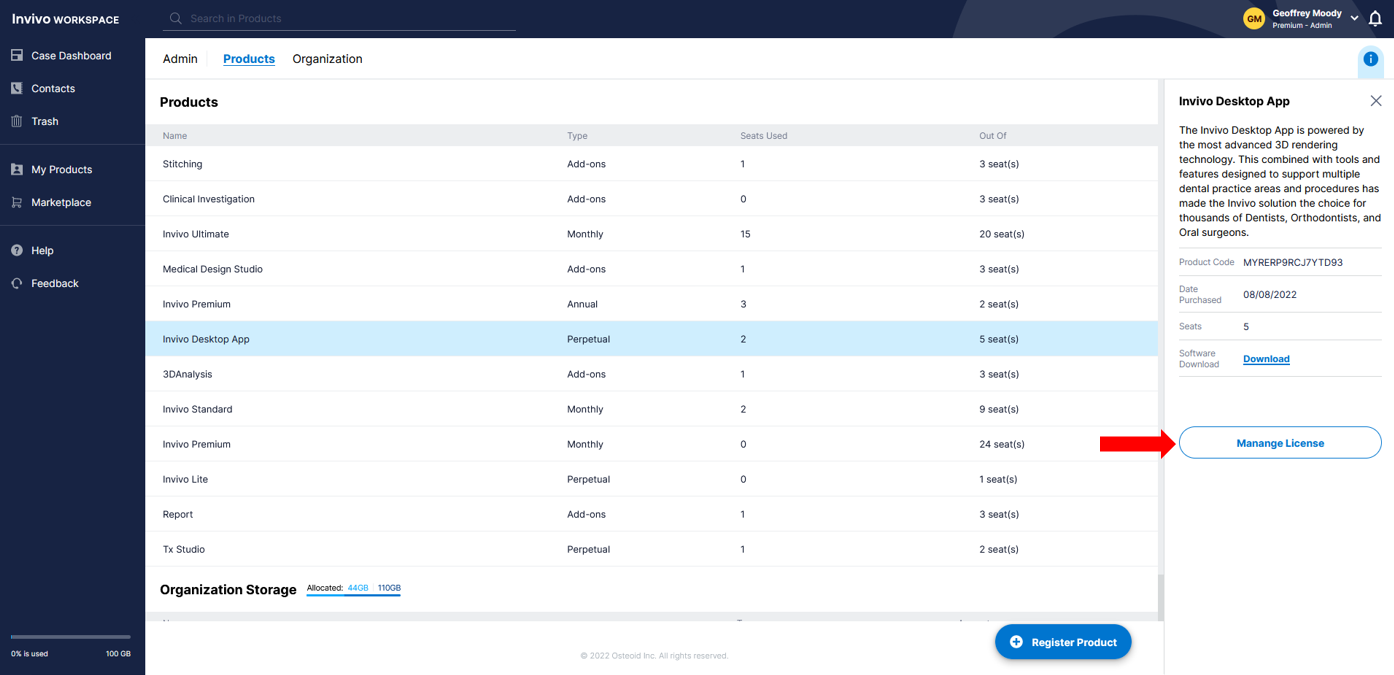 Currently in-use pop-up
The currently in use pop-up shows who is using the software license at that moment, with information including the users name, email address, a drop down list of what machines they are currently using it on and the option to remotely deactivate them.
If there is more than one device name in the drop down list, that means that specific user is using Invivo Desktop on more than one device.
If no users display in this popup then no one is currently using the desktop application.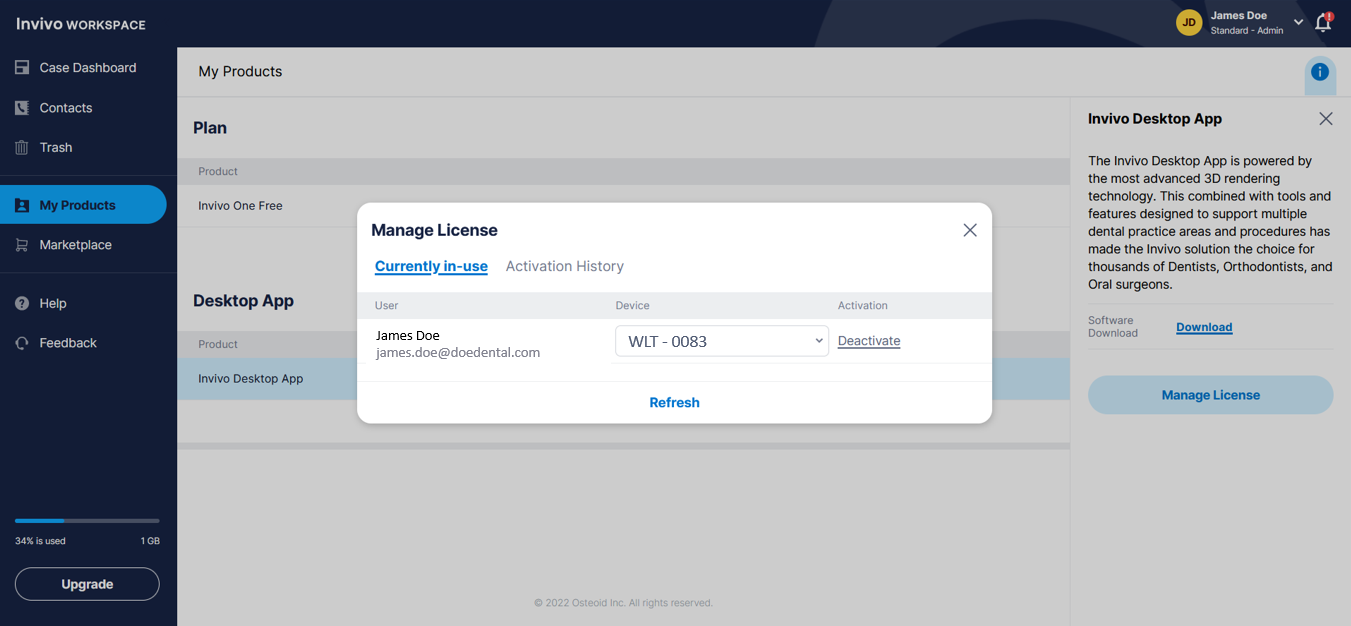 Note: Remote deactivation can take up 15 minutes but the software seat will be available immediately for others to use.
Activation History pop-up
The Activation History pop-up allows the user to see who, when and where the software was used. Information in this popup includes the users name and email, date of use, computer name, and current status.
Deactivated: Indicates the user signed out or was remotely deactivated.
Activated: Indicates the user signed is on.