After purchasing, use the link in the Admin or My Products page!
To download your new software simply login to your Invivo Workspace account using the link below.
https://www.invivoworkspace.com/signin
Then navigate to either the My Products tab or Admin Products page.
My Products Tab Admin Products Page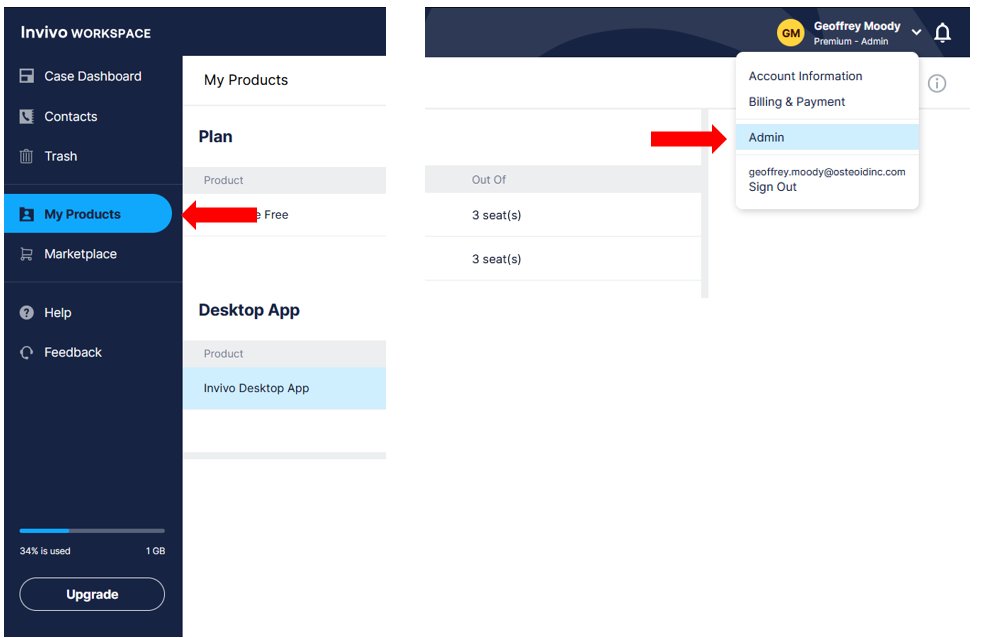 Select the Invivo Desktop App and in the Information Panel select the download link.
My Products tab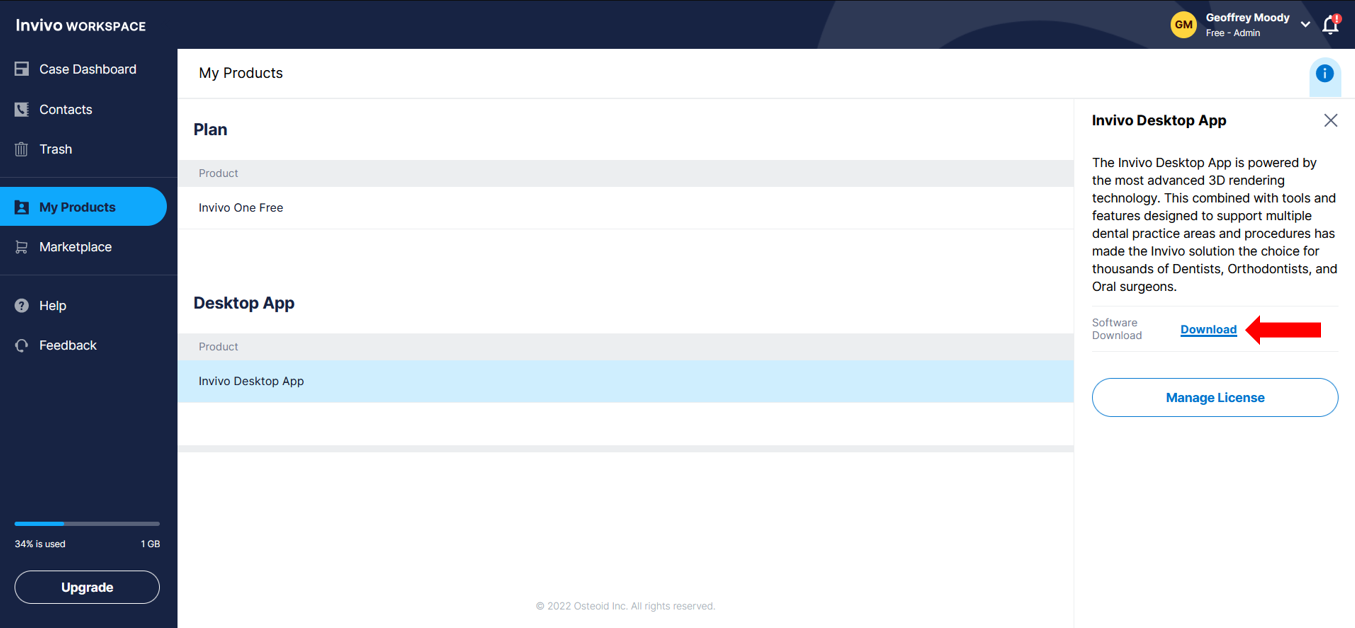 Admin Products tab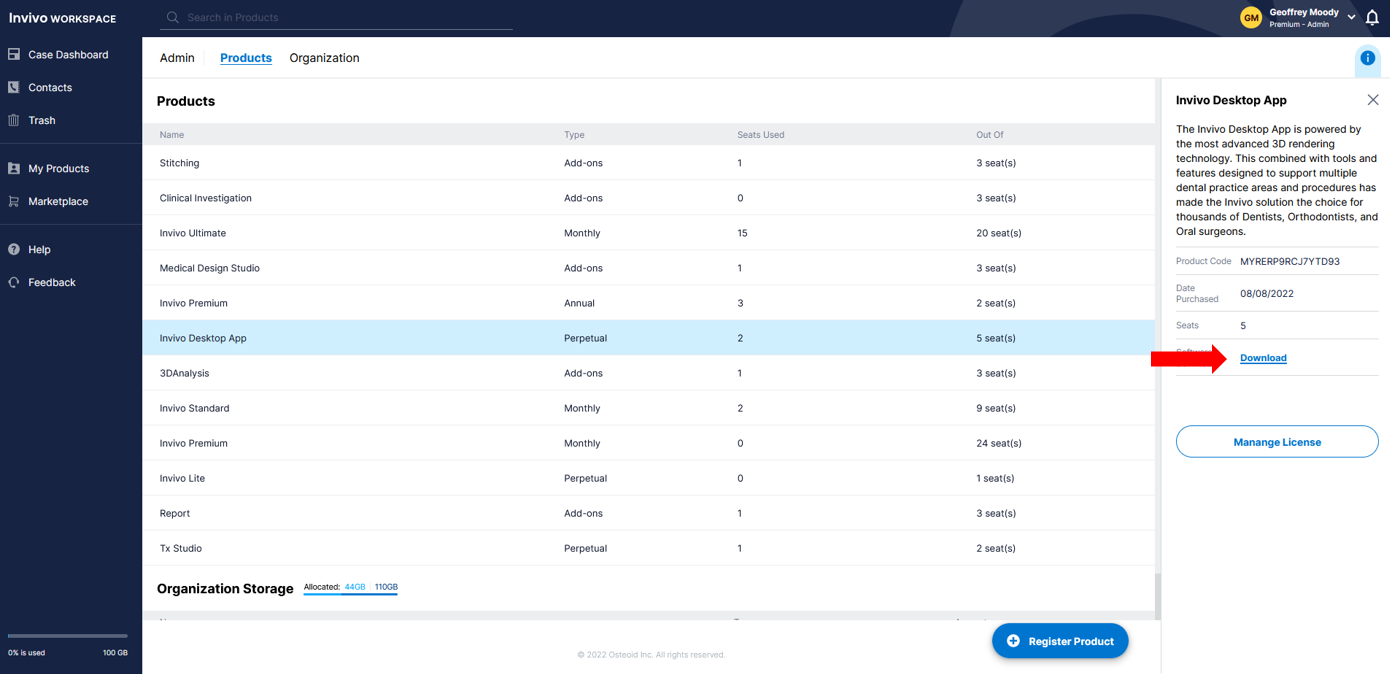 Choose the correct software to download using the link in that category.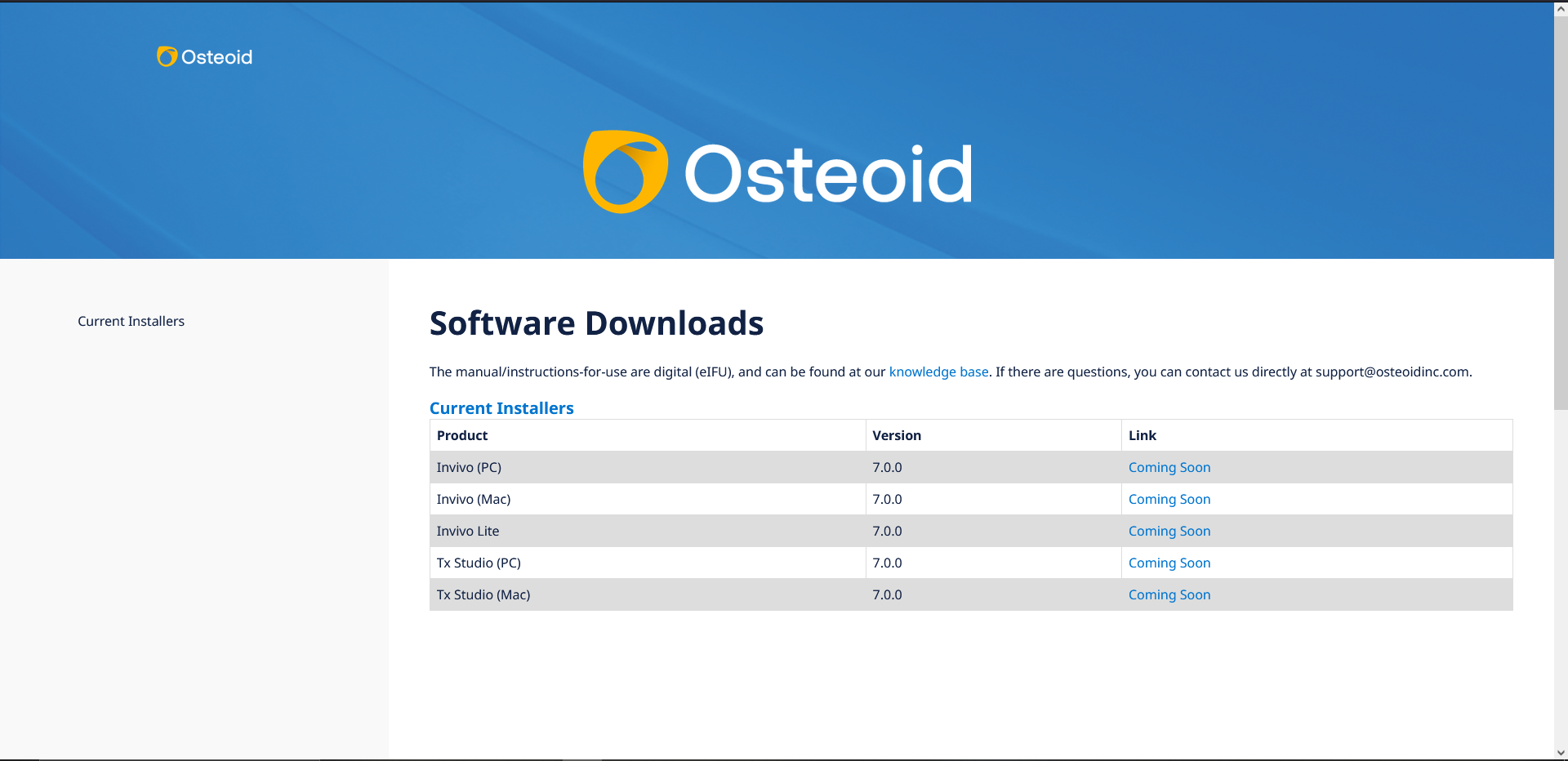 Your software will be downloaded to your PC and is then ready for install!